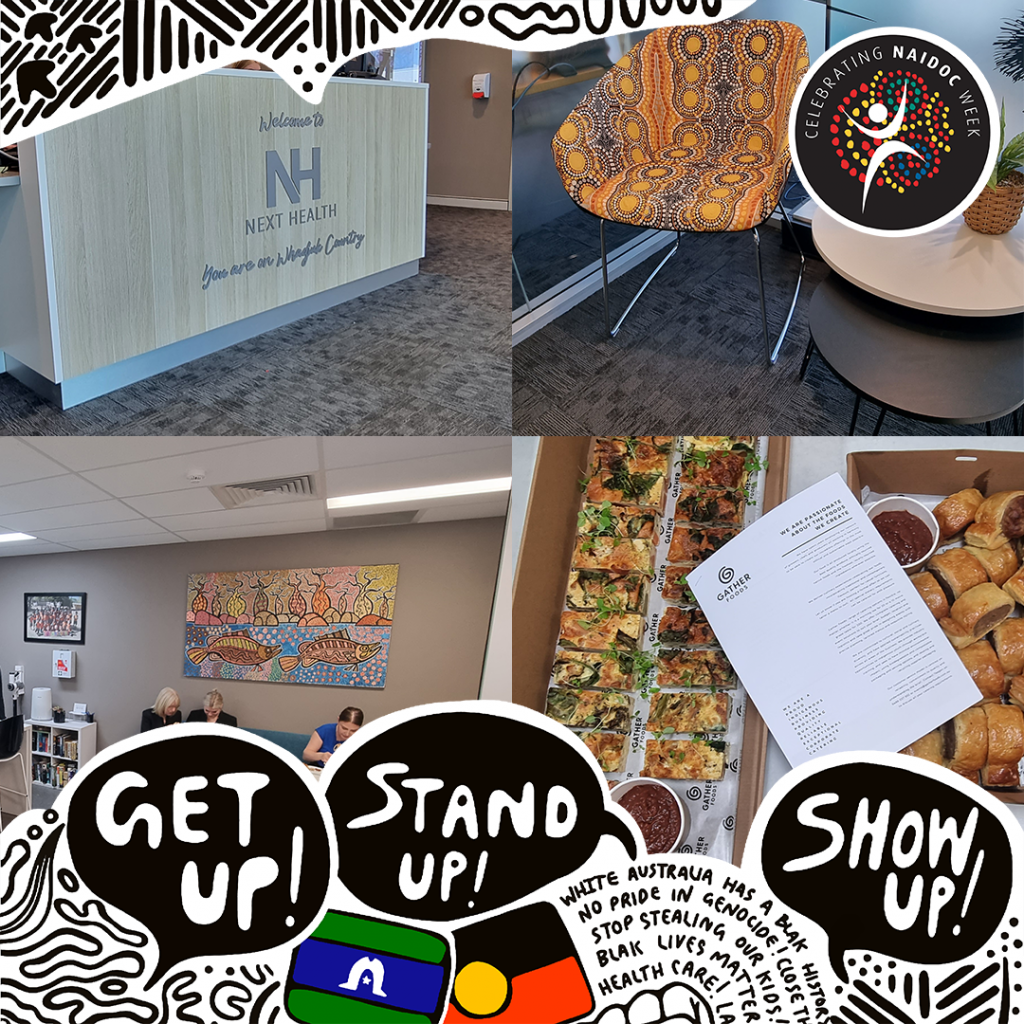 NAIDOC Week at Next Health!
This year's theme is 𝗚𝗲𝘁 𝗨𝗽! 𝗦𝘁𝗮𝗻𝗱 𝗨𝗽! 𝗦𝗵𝗼𝘄 𝗨𝗽! We celebrate those who have driven and led change in our communities over generations – the heroes and champions of change, equal rights and even basic human rights.
Next Health is committed to engaging and supporting indigenous owned companies.
This year, the team celebrated by having a new reception sign installed and new custom-made chairs, both produced by Kulbardi. We also enjoyed a delicious lunch catered by Gather Foods.
Next Health acknowledges the Traditional Owners of the land throughout Australia and their connections to land, sea and community. We pay our respects to their Elders past, present and emerging.